Okay, so you all saw the first of our ten minute Halloween costumes, the Flamenco dancer which was entirely put together from things we already owned. Mickey Mouse is another idea that was thrown out there, but as soon as we got everything on someone decided Minnie would be better
--
remember what I said yesterday about the whole changing their minds every other day.
Once it was all one, Catherine decided it was too cutesy and she went back to vampire. But, if you have a little one that wants to be Mickey this is easy enough.
Anywho, here is a ten minute Halloween costume, cheap too!
To make this costume you need:
Long sleeved black shirt

Black pants or leggings

Red shorts

White gloves

Pair of Mickey Ears-- we made some with the help of a headband

White cloth or felt

Black face makeup
The only actual stitching you should have to do is to attach the white buttons to the belt on Mickey's shorts.
Today I am linking up to: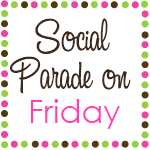 I know I wrote a post about my feelings on the whole blog hop thing, but several bloggers suggested that I was not doing it right (ok). So, if you are visiting from one of the hops, please comment and let me know so I can get a better idea of how many ppl actually take the time to hop. Thanks!